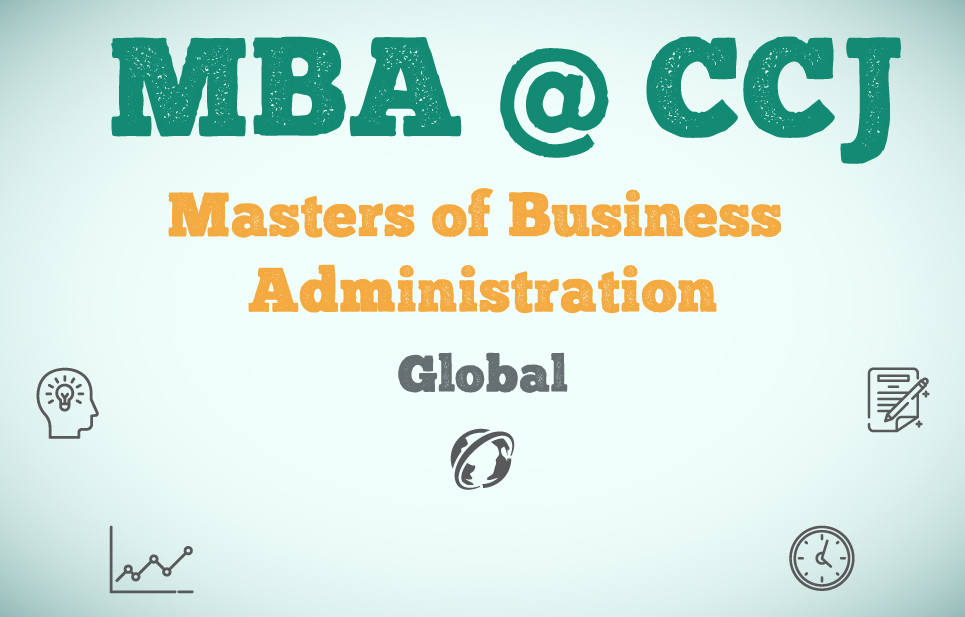 City College Jayanagar (CCJ) Affiliated to Bangalore University, offers 2-year full time Postgraduate Programs in Management with dual specialization in its course.  The Global MBA Programme trains aspirants for various roles in business operations and management at different scales. Students develop skills and competencies that are in demand in the industry through experience-based learning. With the global immersion programme, the students also get the opportunity to receive international exposure. An intricate understanding gets developed through the global immersion programme within the students as they get to explore and study the international market.
The curriculum is exclusively designed for those who are looking to augment their skillset and accelerate their careers.
The Global MBA Program Emphasis on the following
Design Thinking : Students undergo a Design Thinking workshop where they solve live Industry problems using multi-faceted and multi-dimensional thinking using design principles and visual arts to solve problems.
Research Paper Publication (RPP) : Each student has to write a research paper. This enhances the students research skills and develops their portfolio and overall brand.
Leadership Development Potential (LDP) : Each student takes up leadership positions in a team setting and execute the projects, developing leadership and organisational skills.
Management of Self (MOS) : This is a development of the student in building their Brand, grooming & business etiquette, developing the Elevator pitch and continuous practice in facing group discussions and interviews.
At CCJ, the MBA program is a professional experience that prepares the students for the future. Industry interface is a year-round activity, with case method instructions, workshops, seminars, projects, industrial visits, summer internships, and training. The program also offers dual specialization from the second year to provide vital knowledge of different fields of management.
In addition to traditional class room teaching we have been using the following new teaching methodologies: Case Study, Group Assignments, Group Assignments, Group Discussions, Management Games, Outbound Training, Presentation, Quiz,  Role Plays and Corporate Guest Lectures.
The MBA Program offers specializations in Marketing, HR, Finance and Banking Finance and Insurance Services Management (BIFS). All the PG programs are clubbed with Value-Added Programs to enhance interpersonal skills, update and equip on technological tools and maintain growing professional standards.
At CCJ, we aim to produce quality graduates who possess excellent understanding of the concepts, good communication skills, interpersonal skills, leadership abilities and a great team player. We focus on developing each student according to their strengths and areas of interest.
The value-added program offered helps every student to enhance their soft skills and technology skills. The learning passed through student driven extra-curricular activities, sports, fests, culturals, various student forums, student clubs and their activities and initiatives adds real time exposure to students and helps build their overall personality making Cityites more confident, competent and very importantly more responsible individuals.
MBA- MAJOR CORE AREAS OF SYLLABUS AS PER BANGALORE UNIVERSITY
Ist Year MBA
First Semester
Second Semester

 

Economics for Manager

Technology for Management
Organizational Behaviour

Managerial Research Methods
Accounting for Manager

Entrepreneurial & Ethics
Statistics for Management

Human Capital Management
Marketing for Customer Value

Financial Management
Business and Industry

Quantitative Techniques & Operations Research
IInd Year  MBA
Third Semester

 

Fourth Semester

 

Strategic Management & Corporate Governance

International Business Dynamics
Projects & Operations Management

Cost  Accounting
Elective Subjects:

·         Finance

·         Marketing

·         Human Resources

·         Banking Finance & Insurance Services Management (BFIS)

Elective Subjects:

·         Finance

·         Marketing

·         Human Resources

·         Banking Finance & Insurance Services Management (BFIS)
Technology Based Programs
Data analytics
ERP
SAP
SPSS
Six sigma
Digital marketing
SCM
Project management
General Value Added Programs
Industrial visit
CSR activities
Life style management
Out bound training
Management fest
EDP
Leadership
Team building through sports
Seminar
Workshop
Conference
Job fairs
Exhibitions
Research exposure
Seminar /workshop/ conference/ development fairs and exhibitions, research survey paper presentations etc.
Research survey
Paper presentations etc
Bangalore University Students
| | | |
| --- | --- | --- |
| 01 | SSLC / 10th Marks Card Original | |
| 02 | 12th/ PUC Marks Card Original | |
| 03 | Degree Marks Cards Original | |
| 04 | Degree Certificate or Convocation Certificate or Provisional Degree Certificate | |
| 05 | Transfer Certificate Original | |
| 06 | Adhaar Card Xerox | |
| 07 | Photos 6 PP Size | |
| 08 | Caste/Income Certificate | Not Mandatory |
| 09 | College Application Form | |
Documents to be required for the PG/PG Diploma Courses
Other Than Bangalore University (ie. Bangalore North University, Bangalore Central University, Kuvempu University, Mysore University, Rajasthan University, etc)
| | | |
| --- | --- | --- |
| 01 | SSLC / 10th Marks Card Original | |
| 02 | 12th/ PUC Marks Card Original | |
| 03 | Degree Marks Cards Original | |
| 04 | Degree Certificate or Convocation Certificate or Provisional Degree Certificate | |
| 05 | Transfer Certificate Original | |
| 06 | Migration Certificate | |
| 07 | Adhaar Card Xerox | |
| 08 | Caste/Income Certificate | Not Mandatory |
| 09 | College Application Form | |
Documents to be required for the PG/ PG Diploma Courses
Foreign Nationals
| | | |
| --- | --- | --- |
| 01 | SSLC / 10th /PUC/Degree Marks Card Original | |
| 02 | Degree Corticated Original | |
| 03 | Transfer Certificate Original | If Available |
| 04 | Pass Port/VISA  Xerox | |
Eligibility: Bachelor's Degree
Intercollegiate Sports, Fests and Cultural
Guest Lectures from Experts