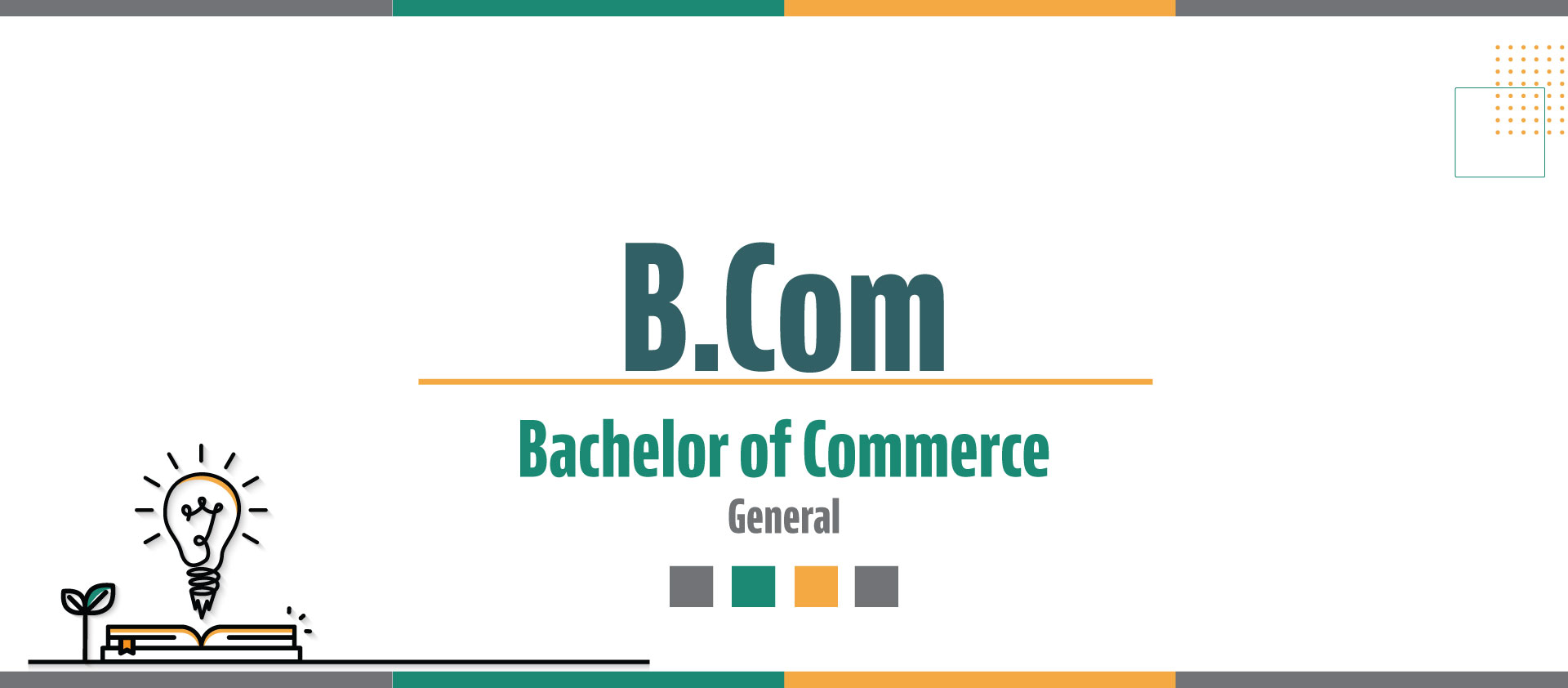 B.Com – Bachelor of Commerce
Commerce Education
The Bachelors Program in Commerce enables the students to acquaint with the knowledge of Accounting, Economics, Business Environment, Entrepreneurship, Taxation and Commercial Law. Any student who has passed 10 + 2 or equivalent can apply. The program targets those who eager to pursue their CA/CS/MBA or to get an entry level position in industry, commerce and trade.
At CCJ, we aim to produce quality graduates who possess excellent understanding of the concepts, good communication skills, interpersonal skills, leadership abilities and a great team player. We focus on developing each student according to their strengths and areas of interest.
The value added program offered helps every student to enhance their soft skills and technology skills. The learning passed through  student driven extra-curricular activities, sports, fests, culturals,  various student forums, student clubs and their activities and  initiatives adds real time exposure to students and helps build their overall personality making Cityites more confident,  competent and very importantly more responsible individuals.
B.COM- MAJOR CORE AREAS OF SYLLABUS AS PER BANGALORE UNIVERSITY
Ist Year B.com
First Semester
Second Semester

 

Financial Accounting

 

Advanced Financial Accounting

 

Marketing and Services Management

 

 

Retail Management

 

Corporate Administration

 

Banking Law and Operations

 

M & T for Business Decisions

 

Quantitative Analysis

 
IInd Year  B.com
Third Semester

 

Fourth Semester

 

Corporate Accounting

 

Advanced Corporate Accounting

 

Financial Management

 

Cost Accounting

 

Business Ethics

 

E-Business and Accounting

 

PR & CC

 

Stock and Commodity Market

 

Principles of Event Management
IIIrd Year B.com
Fifth Semester

 

Sixth Semester

 

Entrepreneurship Development

 

Business Regulation

 

IFRS

 

Principles of Auditing

 

Income Tax-I

 

Income Tax-II

 

Costing Methods

 

Management Accounting

 

Advanced Accounting

Business Taxation

Goods and Service Tax

Cost Management
Technology Based Programs
MS Office
MS Excel
Digital marketing
Tally ERP
International Financial Reporting Standards
Capital Market
NISM Certification
AMFI Certification
General Value Added Programs
Industrial visit
CSR activities
Life style management
Out bound training
Management fest
EDP
Leadership
Team building through sports
Seminar
Workshop
Conference
Job fairs
Exhibitions
UG Courses: Karnataka PU Board Students
| | | |
| --- | --- | --- |
| 01 | SSLC / 10th Marks Card Original | |
| 02 | 12th/ PUC Marks Card Original | |
| 03 | Transfer Certificate Original | |
| 04 | Adhaar Card Xerox | |
| 05 | Photos 6 PP Size | |
| 06 | Caste/Income Certificate | Not Mandatory |
| 07 | College Application Form | |
UG Courses Other than Karnataka PU Board (ie.CBSE/ICSE/Sate Boards etc.)
| | | |
| --- | --- | --- |
| 01 | SSLC / 10th Marks Card Original | |
| 02 | 12th/ PUC Marks Card Original | |
| 03 | Transfer Certificate Original | |
| 04 | Adhaar Card Xerox | |
| 05 | Photos 6 PP Size | |
| 06 | College Application Form | |
UG Courses : Foreign Nationals
| | | |
| --- | --- | --- |
| 01 | SSLC / 10th Marks Card Original | |
| 02 | 12th/ PUC Marks Card Original | |
| 03 | Transfer Certificate Original | If Available |
| 04 | Pass Port/VISA  Xerox | |
| 05 | Medical Fitness Certificate | |
| 06 | Photos 10 PP Size | |
| 07 | Eligibility Application | |
| 08 | College Application Form | |
Intercollegiate Sports, Fests and Cultural
Guest Lectures from Experts
Top B.Com College in Bangalore