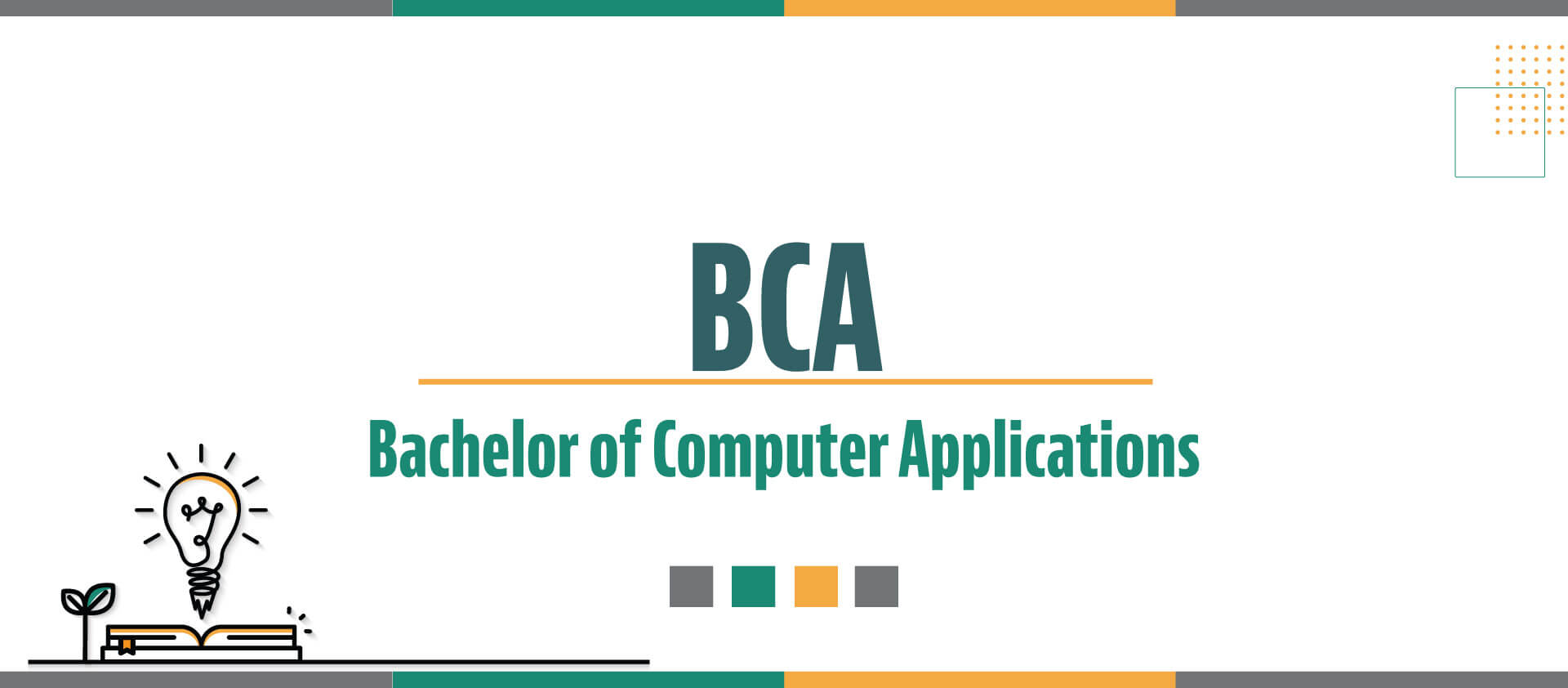 BCA – Bachelor of Computer Application
Information Technology Education
The Bachelors Program in Computer Application offers a top-notch proficient training in Computer Science for programming engineers who wish to contribute their effective specialized and programming abilities. The course is designed to provide knowledge on computer software, algorithm and designs. The program is one of the most popular options to get started with a career in Information Technology. The course gives students an insight into the world of computers and its applications and creates  ample opportunities for students who are interested in computer applications  and make a career  in  IT sector as programmer, software developer or technical writer.
At CCJ, we aim to produce quality graduates who possess excellent understanding of the concepts, good communication skills, interpersonal skills, leadership abilities and a great team player. We focus on developing each student according to their strengths and areas of interest.
The value-added program offered helps every student to enhance their soft skills and technology skills. The learning passed through student driven extra-curricular activities, sports, fests, culturals, various student forums, student clubs and their activities and initiatives adds real time exposure to students and helps build their overall personality making Cityites more confident,  competent and very importantly more responsible individuals.
BCA- MAJOR CORE AREAS OF SYLLABUS AS PER BANGALORE UNIVERSITY
Ist Year BCA
First Semester
Second Semester

 

Problem Solving Techniques using C
 Data structures
Digital Electronics
Database Management System
 Discrete Mathematics
Numerical and Statistical Methods
C Programming Lab
 Data Structures Lab
Digital Electronics Lab
DBMS Lab
IInd Year  BCA
Third Semester

 

Fourth Semester

 

Object Oriented Programming using C++
Visual Programming
Financial Accounting and Management
 Unix Shell programming
Operating System
 Operation Research
C++ Lab
Visual Programming Lab
Accounting Package Lab
UNIX Lab
IIIrd Year BCA
Fifth Semester

 

Sixth Semester

 

Data Communication and Networks
Theory of Computation
Software Engineering
System Programming
 Computer Architecture
 Cryptography and Network Security
 Java Programming
 Web Programming
Microprocessor and Assembly Language
 Web Programming Lab
 Java Programming Lab
 Assembly Language Programming Lab
Technology Based Programs
Microsoft OS
MTA & MCP
C ,C++
JAVA
Data analytics
Digital Marketing
IOT
Web Technologies
Research exposure
Seminar /workshop/ conference/ development fairs and exhibitions
Research survey
Paper Presentations etc.
General Value Added Programs
Industrial visit
CSR activities
Life style management
Out bound training
Management fest
EDP
Leadership & Team building through sports
Seminar
Workshop & Conference
Job fairs & Exhibitions
UG Courses: Karnataka PU Board Students
| | | |
| --- | --- | --- |
| 01 | SSLC / 10th Marks Card Original | |
| 02 | 12th/ PUC Marks Card Original | |
| 03 | Transfer Certificate Original | |
| 04 | Adhaar Card Xerox | |
| 05 | Photos 6 PP Size | |
| 06 | Caste/Income Certificate | Not Mandatory |
| 07 | College Application Form | |
UG Courses Other than Karnataka PU Board (ie.CBSE/ICSE/Sate Boards etc.)
| | | |
| --- | --- | --- |
| 01 | SSLC / 10th Marks Card Original | |
| 02 | 12th/ PUC Marks Card Original | |
| 03 | Transfer Certificate Original | |
| 04 | Adhaar Card Xerox | |
| 05 | Photos 6 PP Size | |
| 06 | College Application Form | |
UG Courses : Foreign Nationals
| | | |
| --- | --- | --- |
| 01 | SSLC / 10th Marks Card Original | |
| 02 | 12th/ PUC Marks Card Original | |
| 03 | Transfer Certificate Original | If Available |
| 04 | Pass Port/VISA  Xerox | |
| 05 | Medical Fitness Certificate | |
| 06 | Photos 10 PP Size | |
| 07 | Eligibility Application | |
| 08 | College Application Form | |
Intercollegiate Sports, Fests and Cultural
Guest Lectures from Experts
Top BCA College in Bangalore