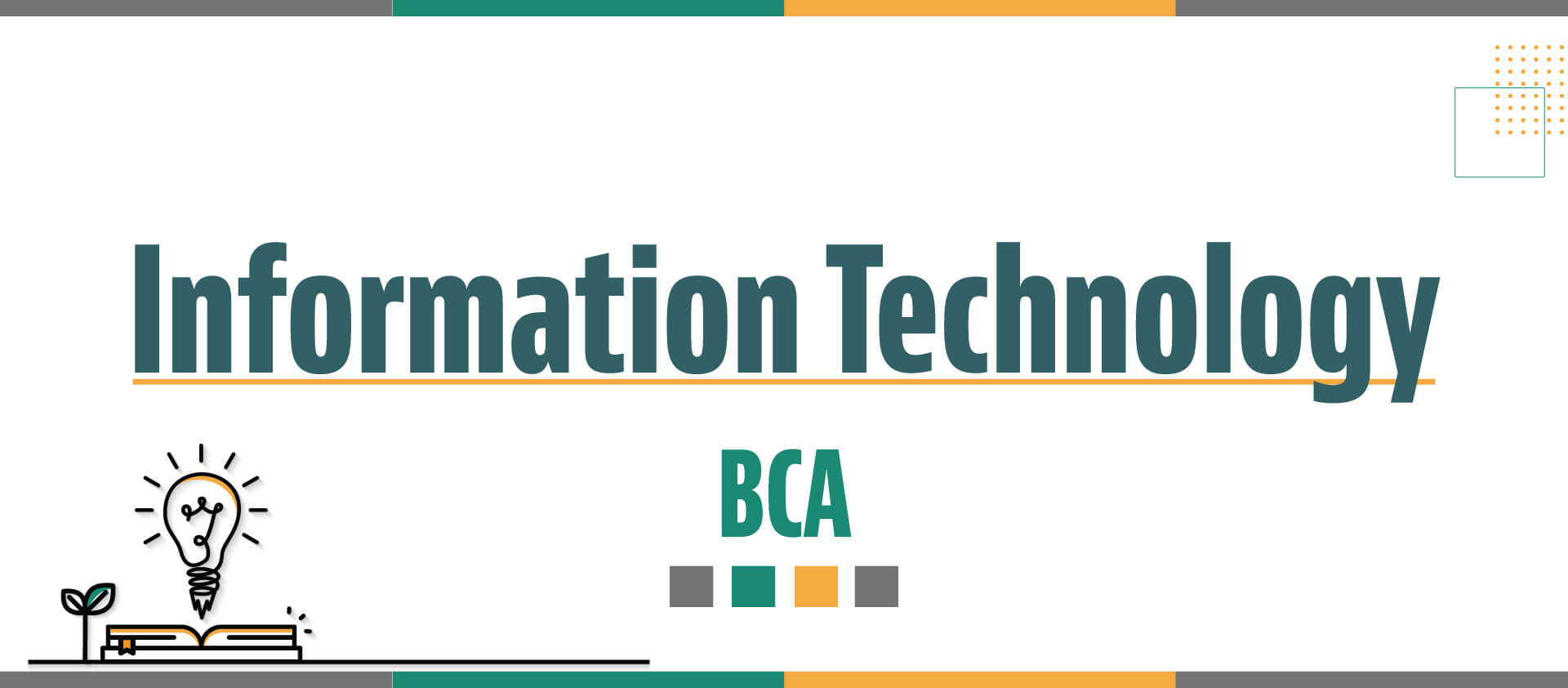 City College
Information Technology Education
Do you like to explore the possibilities of applying technology applications to solve business or organizational problems on a broad scale? Then this is the field that you need to choose and make your career in.
There are three primary pillars of responsibility for an IT department:
IT governance: This refers to the combination of policies and processes that ensure IT systems are effectively run and in alignment with the organisation's needs.
IT operations: This is a catchall category for the daily work of an IT department. This includes providing tech support, network maintenance, security testing and device management duties.
Hardware and infrastructure: This focus area refers to all the physical components of IT infrastructure. This pillar of IT includes the setup and maintenance of equipment like routers, servers, phone systems and individual devices like laptops.
Why is information technology important?
Simply put, the work of most organisations would slow to a crawl without functioning IT systems. You'd be hard-pressed to find a business that doesn't at least partially rely on computers and the networks that connect them. Maintaining a standard level of service, security and connectivity is a huge task, but it's not the only priority or potential challenge on their plates.
Let's take a look at the needs that current and future IT specialists will be working on:
Data overload: Businesses need to process huge amounts of data. This requires large amounts of processing power, sophisticated software and human analytical skills.
Mobile and wireless usages: More employers are offering remote work options that require smartphones, tablets and laptops with wireless hotspots and roaming ability.
Cloud services: Most businesses no longer operate their own "server farms" to store massive amounts of data. Many businesses now work with cloud services—third-party hosting platforms that maintain that data.
Bandwidth for video hosting: Videoconferencing solutions have become more and more popular, so more network bandwidth is needed to support them sufficiently.
Based on the volume of these needs, you probably won't be too surprised to learn that employment of computer and information technology occupations is projected to grow 13 percent from 2016 to 2026, which is faster than the average for all occupations, according to the Bureau of Labor Statistics.*
Top Information Technology College in Bangalore